Yogyakarta is the rich cultural heart of Indonesia's Java island, home to temples such as Prambanan and Borobudur, the world's largest Buddhist temple, gorgeous Mount Merapi, which is an active volcano, and the Royal Palace of Yogyakarta, reflecting the city's status as the only one in the Southeast Asian nation to still be ruled by a monarchy. From budget boutique stays to luxury hotels, discover the best luxury hotels in Yogyakarta.
Luxury Hotels In Yogyakarta, Indonesia
Rumput Resort and Resto
Rumput Resort and Resto offers 10 air-conditioned rooms with traditional, Javanese furniture and breakfast included, making it good value for money. You can enjoy the peaceful outdoor pool and pretty garden from the easy chairs provided with each room's little patio, accessible via double doors. Make sure you try the crab at Pondok Makan Pelem Golek restaurant a short taxi ride away.
Marriott Hotel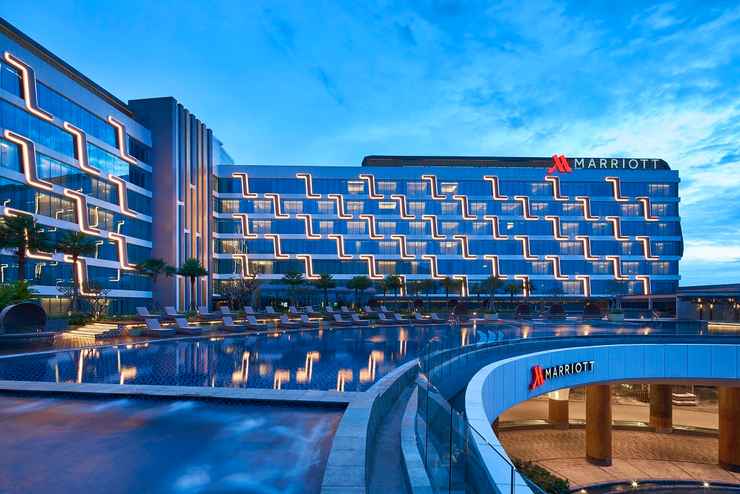 With its central location, Yogyakarta Marriott Hotel is an ideal base for exploring the nearby Prambanan and Borobodur Temples, as well as the shopping of Jalan Malioboro. In true Marriott style, you can expect contemporary opulence and facilities including a fitness centre, signature spa, luxurious rooms and a vast pool framed by lush landscaping.
Grand Ambarrukmo Hotel
This imposing four-star hotel has luxurious rooms with modern conveniences, a wellness centre and outdoor swimming pool with views of Mount Merapi. The international airport is a 10-minute drive away and you're also close to the Malioboro shopping district and other attractions of the Jogja region, as Yogyakarta is also known.
Lokal Hotel & Restaurant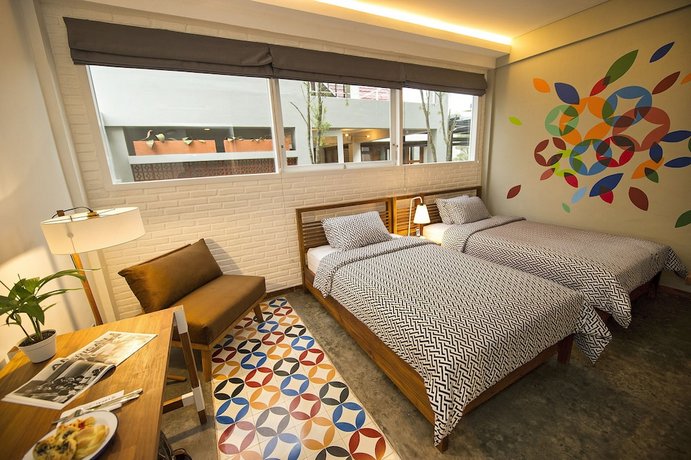 This hotel employs modest Javanese-inspired decor with a modern twist. Its bright geometric embellishments add a charm to the industrial space. It's a small, affordable place to stay with friendly staff who are happy to offer recommendations around the city. The onsite restaurant attracts Indonesians and travellers alike for simple, tasty dishes, such as fried rice with chicken satay.
Lafayette Boutique Hotel
This boutique hotel could easily be one of the top-class hotels you would duck into along an upscale street in Paris – but it's right here in Jogja! The striking white building gives you an impression of a classy A-list hotel. Enter and you'll be surprised by an elegant lobby with tall windows draped with graceful curtains, gothic chandeliers and sofas.
The Parisian theme is evident in the gorgeous rooms, with intricate white furniture that will make you fall in love. Slip into a plush bathrobe and sip your coffee as you lounge on the sofa with your feet comfortably placed on a luxurious pouffe. Throw your balcony doors open and smell the sweet Jogja air!
If you don't mind going a bit overboard with your budget, you can even stay in a Penthouse, and feel like you are in an episode of Gossip Girl!
Hyatt Regency Yogyakarta Hotel
You stay can't get grander than at the Hyatt Regency Yogyakarta Hotel. The sprawling property definitely has all-you-can-ask-for facilities, with a scenic beauty that will steal your heart. Wake up and smell your morning coffee from the lavish King room – a steal at only USD $53! Where else can you enjoy stunning views of a beautifully manicured on-site garden that will give most parks a run for their money?
The 5-star hotel goes all out when it comes to luxury and comfort with its grand and spacious rooms. If you opt for a more luxurious room, you can even have your own private balcony where you can relish the fresh air and greenery.
Phoenix Hotel Yogyakarta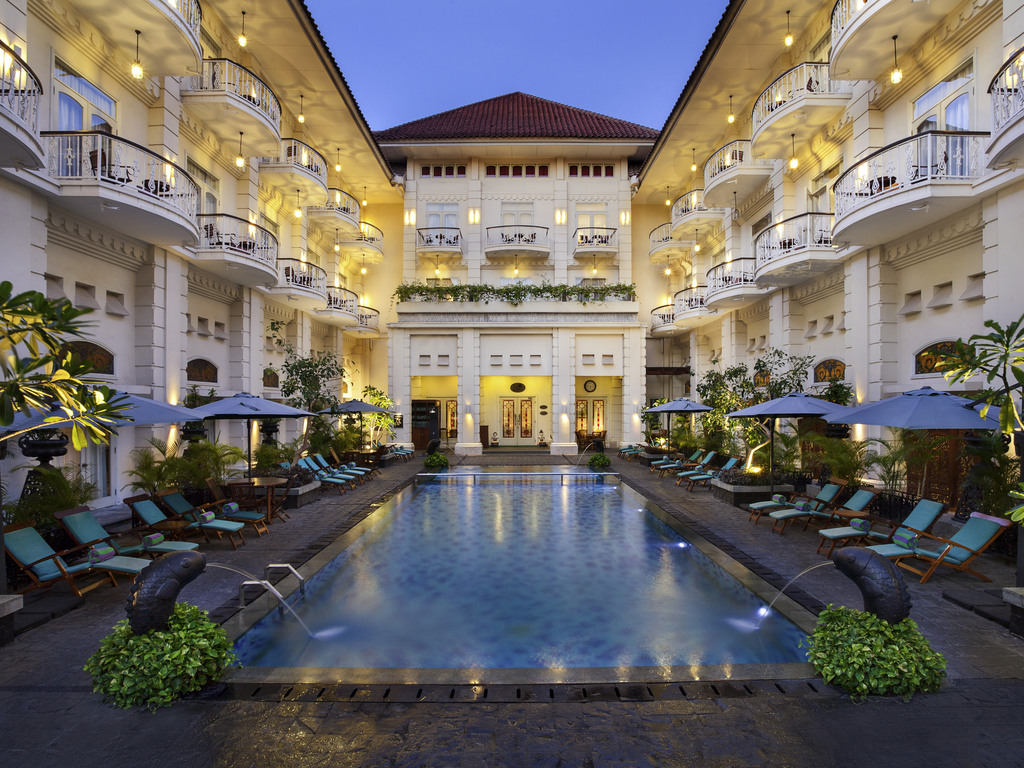 The Yogyakarta Phoenix Hotel is my favourite 5 star hotel in Yogyakarta. The hotel dates back to the colonial era. The interior decoration is a fusion of traditional Javanese and classical European style. Rooms are elegantly furnished and the suites have a separate living room. The hotel is conveniently located near the tourist attractions in the city. Hotel facilities include a spa, swimming pool, fitness center, restaurant and a wine bar and the breakfast is amazing. All factors that combine to make this the best 5 Star Hotel in Yogyakarta.
Jambuluwuk Yogyakarta
The Jambuluwuk Yogyakarta is located close to the famous Malioboro shopping street. The hotel has 144 rooms, with five room types (Deluxe Double or Twin Room, Deluxe Premier Room, Superior Double or Twin Room, Junior Suite and Gajah Madah Suite). The rooms are spacious and decorated in a modern style. Facilities at the hotel include a swimming pool (not really for swimming), spa, fitness center, coffee shop and a restaurant.
Eastparc Hotel
The Eastparc is one of the best luxury hotels in Yogyakarta. The hotel is located in the east of the city, a 10-minute drive from the airport. The hotel has four room types (Deluxe Twin Room, Deluxe Room, Premier Double Room and Premier Twin Room). The rooms are all tastefully decorated in a modern style. Hotel facilities include a swimming pool, fitness center, spa and a restaurant. Eastparc also offers a free shuttle service to and from the airport.