Among Jakarta's endless lifestyle attractions, one of the best ways to experience its diverse nature is from the dining table. From authentic traditional fare to global cuisine; the city's dramatic mishmash of cultures translates well into the lively culinary scene. Here are the best restaurants in Jakarta, Indonesia.
Best Restaurants In Jakarta
Namaaz Dining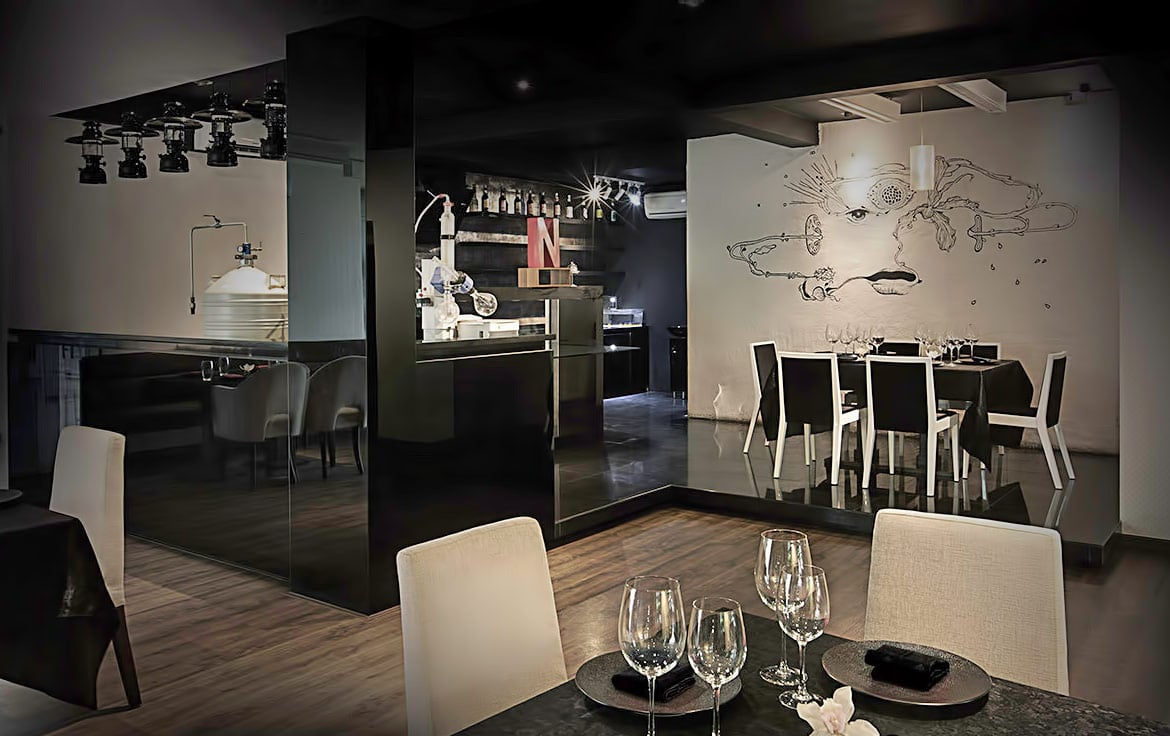 Indonesian cuisine is presented totally differently here; you'll find innovative local dishes at Namaaz which claims to be the first molecular gastronomy restaurant in town. Their 17 set-course dinner highlight is an approximate three-hour sit-down to admire meticulously crafted dishes by Chef Andrian. His creations are quirkily presented, such as a dessert that looks like a soap bar complete with foam, called pencuci mulut, which means 'dessert' in Indonesian but roughly translates to 'mouthwash treat'). Occasionally, the chef goes around tables to prepare special dishes that are quite fun and exciting to watch. Prices start from IDR 1,155,000.
Bandar Djakarta
Embracing Jakarta's coastal geography at its best, this seafood restaurant serves the freshest of crabs, lobsters, and various fish. Location-wise, diners will be fêted on a stylish deck looking out to the ocean, brushed by the sea breeze and greeted by the glorious view. With the fish market concept, diners can choose their seafood straight from the aquarium, and talk to the chefs on how they would like to enjoy the meal. Due to the restaurant's popularity, branches are opening up across Jakarta, but the seaside Bandar Djakarta in Ancol arguably packs the most charm thanks to the beautiful setting.
OKU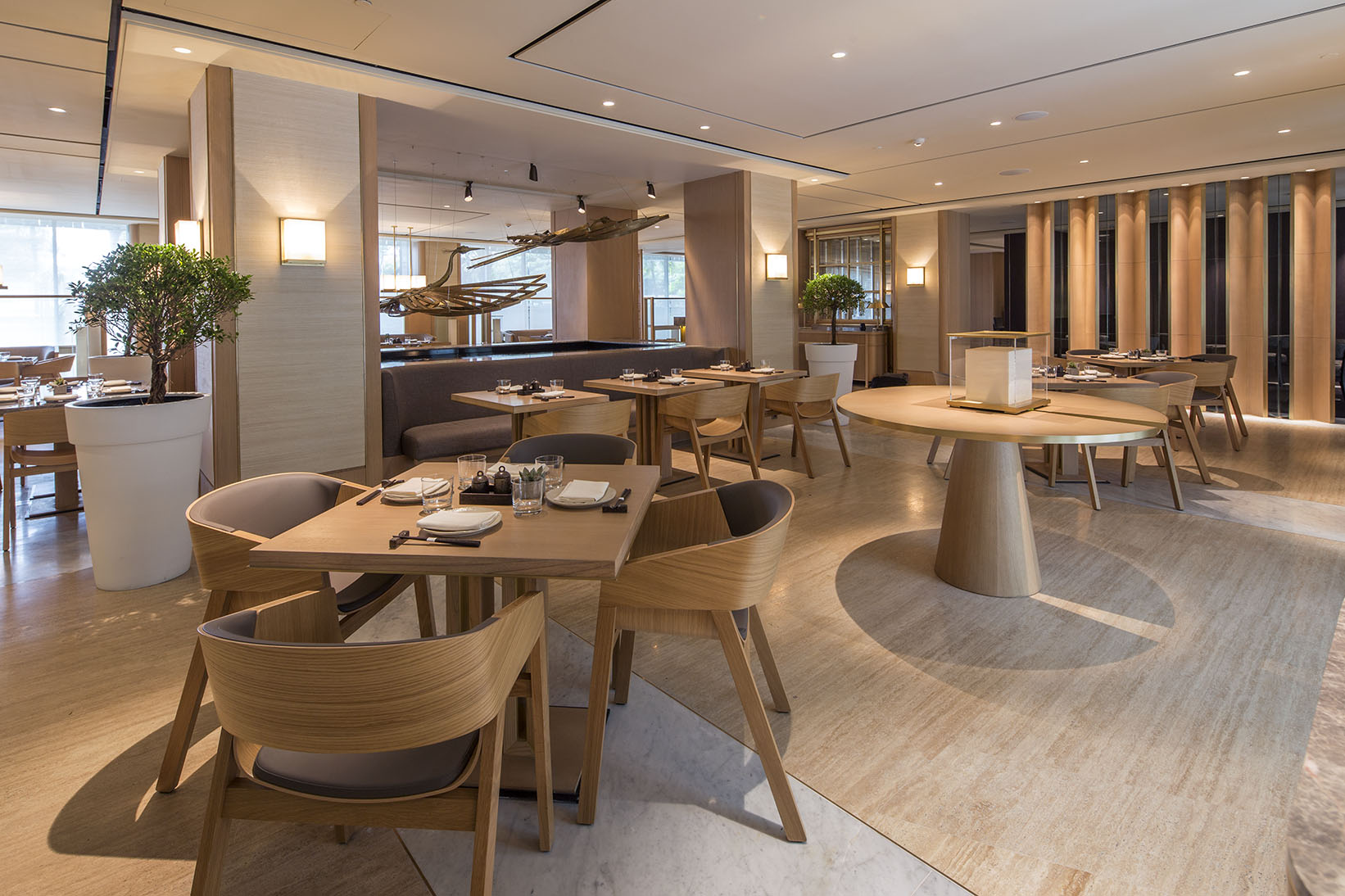 If dressing up all fancy for a glass (or two) of flamboyant cocktail sounds like your thing, then you're going to love OKU, a deluxe Japanese bar and lounge in Hotel Indonesia Kempinski. In addition to its lavish quality and setting, OKU reverberates with a relaxing laid-back atmosphere, inspired by the Japanese Zen principles. And speaking of best of both worlds, the place also includes a fine dining restaurant serving premium Japanese cuisine that will be excellent with, pre, or post-dinner drinks.
Le Quartier
Brainchild of renowned restaurateur Chris Janssens, this restaurant carries both the authenticity and novelty his establishments are loved for. From the sweet spot between casual and fine dining, Le Quartier serves non-pretentious French fare with premium quality and presentation. Speaking of best of both worlds, the ambiance is whatever you want it to be: sit by the elegance of delicate chandeliers or settle for the more casual, whimsical side of the room according to your occasion and preference.
Amuz Gourmet Restaurant
One of the best restaurants in Jakarta, Amuz Gourmet introduces a stylish Parisian fine dining experience in Jakarta's main hub. Its main indoor dining hall is well laden with beautiful décor, serving as a perfect place for celebrative occasions, or simply for dining with friends and family. The French restaurant presents dishes created by Chef and founder Gilles Marx, who uses fresh ingredients throughout. Lunch options include a two-course experience at IDR 250,000 or a fancier four-course lunch at IDR 350,000. Highlights include grilled marinated king prawn with sweet beetroot and endive salad, doused in tangy orange zest vinaigrette, and crispy roast duck leg confit served with sautéed potatoes, petite salad and natural jus.
Turkuaz
Turkuaz presents Turkish cuisine in South Jakarta and is the must-go place in the city for rich and tasty baklavas. Turkish Chef and owner Sezai Zorlu introduces his authentic family recipes, some of which are rare and that he strives to keep alive. The restaurant is cosy and elegant, adorned with exotic Turkish titbits such as tapestries, 'evil eyes' and ornate glass tableware. There's a library corner where you can lounge away before dinners. Mezze platters for sharing include humus, baba ganoush, Turkish salads and breads at IDR 175,000. Mains include the chef's original recipe lamb shanks, baked overnight and served with a variety of selections, ranging between IDR 255,000 – 285,000 per serving.
Henshin
Henshin is a multi-level, multi-dimensional, food and beverage with one of the most spectacular city views you could possibly find in the city. The food is authentic Nikkei cuisine, a delicate mix of Japanese and Peruvian cuisine that took the world by storm for its freshness and exciting mix of flavors. Although it is a fine-dining venue, the cooking concept is still open kitchen so you can always peer and converse with the chefs with the exotic world of Nikkei cuisine.