Indonesia is one of the largest and most diverse countries in the world. Incredible natural landscapes including stunning ocean views as well as volcanoes, mountains and hills can be found across the country. Rich in history and culture, Indonesia is also home to a number of charming cities. Keep reading on for the best cities to visit in Indonesia.
Best Cities To Visit In Indonesia
1. Yogyakarta
A delight to wander around, Yogyakarta is the artistic and cultural heart of the island of Java – the rich Javanese heritage shines forth wherever you look. One of the oldest cities in Indonesia, there are lots of historical sites to visit; it is still ruled by a sultan, whose elegant, walled palace dominates the center of town.
A great place to live, Yogyakarta's delightful street art, fantastic art galleries and museums, as well as its sumptuous dining options, make it lovely to visit. There is always something interesting to see or do.
Although the local culture and traditions are still very present, fast-food joints and shopping malls have sprung up around the city. With the spectacular temple complex at Borobudur and Prambanan nearby, Yogyakarta is a great base from which you can explore the surrounding region.
2. Ubud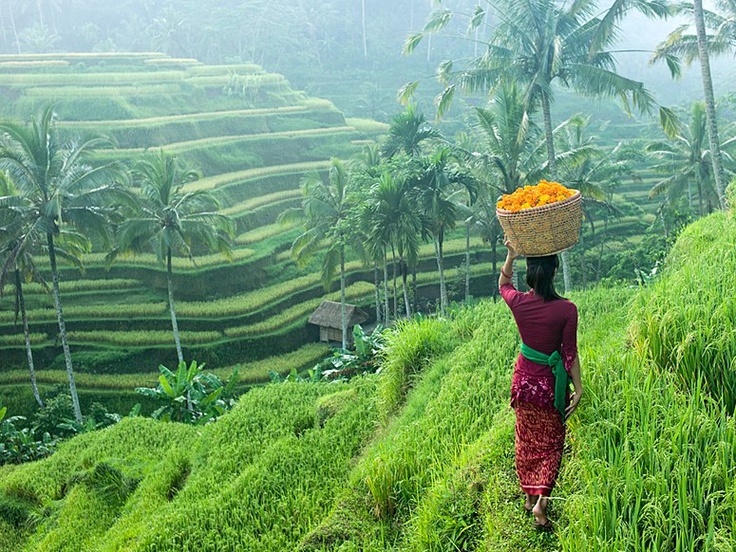 An ever increasingly popular destination, Ubud's center is now quite packed with tourists, although if you head a bit further out, you will find more peaceful parts of town and secluded paddy fields.
Drenched in history, the city and its nearby surroundings are home to a multitude of fine cultural and historical attractions. There are loads of spectacular temples for you to visit, some delightful caves, lovely stone carvings, as well as some great museums.
On top of all that, there are lots of good restaurants, bars and local shops for you to check out; over sixty-five different art performances are put on each week. Creative and calm – depending on where you go – many people end up staying a lot longer than they expected in Bali's Ubud, due to its beguiling charms.
3. Kuta
Once a small, secluded fishing village, Bali's Kuta has been overdeveloped over the decades; its fast-food joints, cheap bars and nightclubs are now full of young Australians looking for a good time. While you can definitely spend all your time partying here, it is Kuta's dazzlingly white beach which is the main attraction – it may even be the best beach in the whole of Bali.
All along the coast there are gorgeous beaches for you to enjoy and some great scuba diving and surfing to be had. Head to nearby Legian and Seminyak if you want a more peaceful time, or to the stunning beaches of the Gili Islands which are a boat ride away.
4. Medan
Medan is one of the best cities to visit in indonesia. With sprawling lawns, old government buildings, the heavy traffic and glistening new malls, Medan also offers an interesting contrast between old and new. Each ethnic group contributes to Medan's wide variety of food, making it an excellent place for food tourism, and a must-visit for foodies and connoisseurs alike. Lake Toba, in Medan, is the world's largest volcanic lake and is another popular attraction in Medan.
Usually, Medan is overlooked by tourists as a mere transition point to Malaysia or other Indonesian cities, the island of Penang or the beautiful Lake Toba, but the city in itself has plenty to offer in terms of culture, food and sights. Medan is a cultural mix of many ethnicities and religions, so its landscape is dotted with Dutch buildings, mosques, Hindu and Buddhist temples, churches and many other places of worship.
5. Makassar
Makassar, a bustling port is the largest city in East Indonesia. It is one of the best cities to visit in Indonesia because of its cosmopolitan nature and urban attractions. As a city, it is relatively more modern but also has traces of Dutch architecture in a few places, with Fort Rotterdam standing as one of the remaining bastions of colonial architecture. The walkway along Losari Beach is one of the most popular attractions in the city.
Makassar is also known for its great diving and snorkeling opportunities off the reef of Samalona Island. Makassar used to be and still is, Indonesia's largest trade conduit, and this makes it one of the most colorfully cosmopolitan cities in the country.